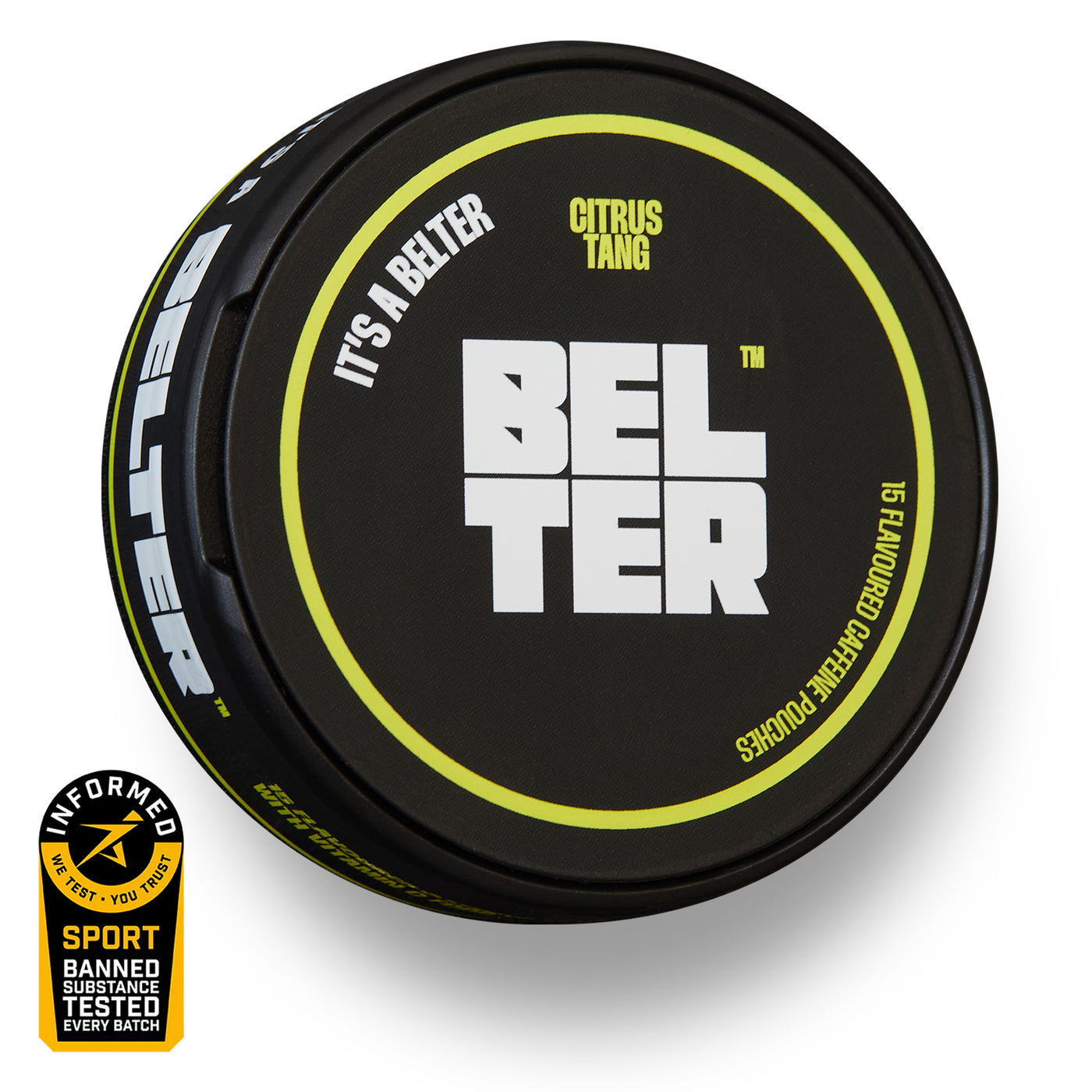 UNIQUE FLAVOURED CAFFEINE POUCHES
FOR WHEN YOU NEED A FAST MENTAL & PHYSICAL BOOST
BELTER is a new way to improve performance. It is a pouch that sits under the lip combining long-lasting flavour with fast and effective caffeine absorption through the gum and mouth to give you a quick-acting mental and physical boost.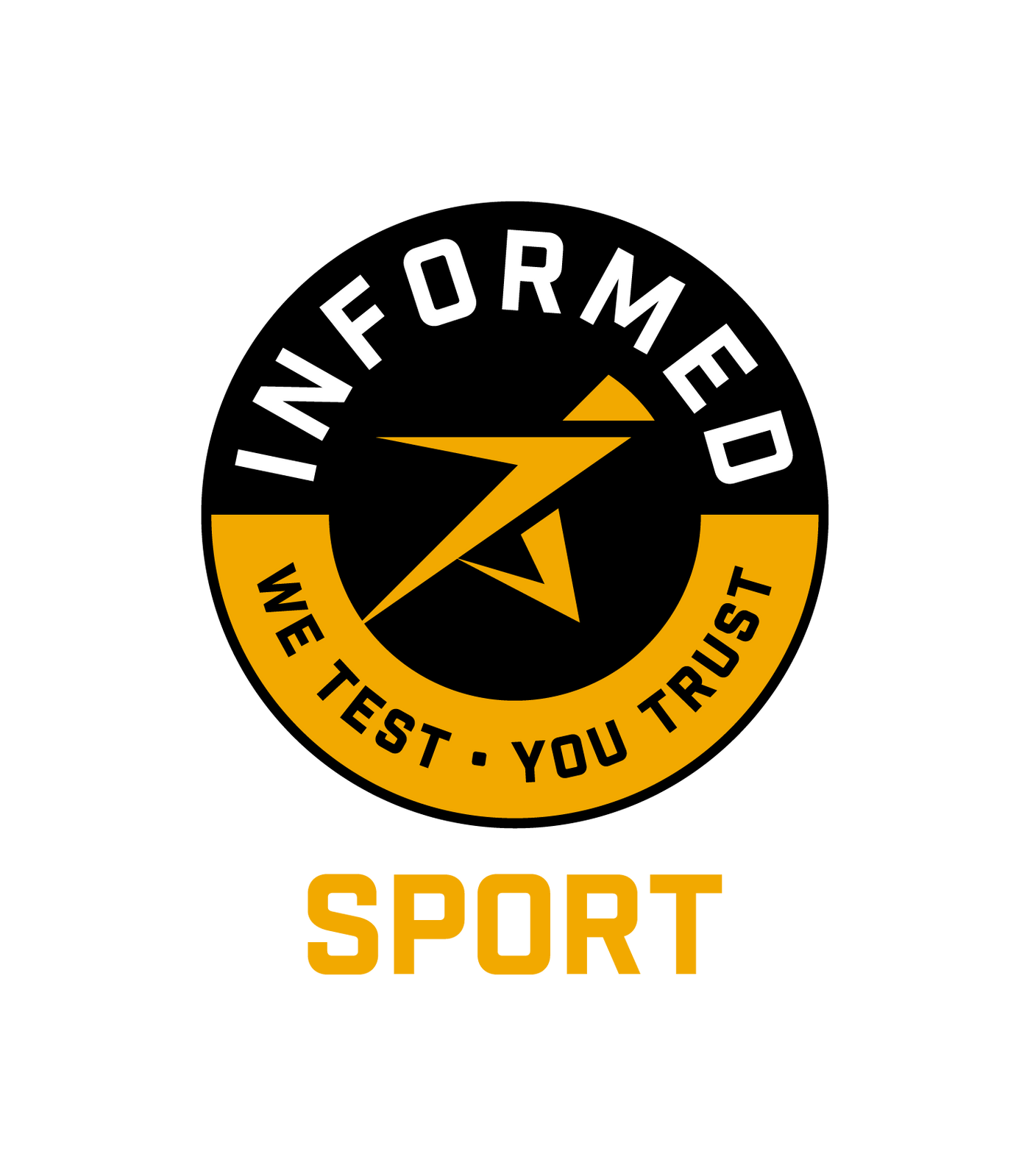 BELTER THE FIRST AND ONLY POUCH CERTIFIED by Informed sport
Every batch of Belter is tested for banned substances under the Informed Sport programme. Products undergo rigorous testing using ISO 17025 accredited methods to provide the highest level of assurance for athletes. For further information about the testing process, please visit the Informed Sport Website.
Why use belter?
BELTER is designed to improve performance when mind and body come together at the intersection of mental and physical activity
when to use belter.
BELTER can help performance in a wide variety of cases. The pouches are discreet, hands free, sugar free and sit comfortably on the gum. Across sport and life there are many times we can reach for a BELTER and boost our performance.
how to use belter.
Place a Belter on your tongue and push the pouch up and under the upper lip. 
The pouch can sit in one place or you can move around your mouth in the upper and lower gum.
The pouch should be disposed of either in the top lid provided with the can or in a bin in the normal manner.
how does belter work?
Caffeine is absorbed within a few minutes through the gum and mouth
The flavour lasts a lot longer
Formulated with caffeine to boost mind and body
Flavour triggers the powerful taste and flavour parts of the neural pathways
The products are discreet, hands free, sugar free, calorie free and vegan
About
the pouch
Made from plant derived material
Contains caffeine, flavours, taurine and vitamin C
High-quality manufacture in a specialised food manufacturing facility
Designed to have no adverse impact on gums or teeth
FROM OUR COMMUNITY
WHAT THEY SAY
I've noticed a significant improvement in my ability to concentrate & stay focused throughout the day. I highly recommend this product for anyone looking to get a mental & physical edge.